Airpolishing device combined with a scaler - start all in one!
The device Сombi Touch 2 в 1, combines an ultrasonic scaler and a airpolishing (according to the type of air flow). It allows simultaneous prophylactic treatment of teeth with powder powder (soft and painless removal of supragingival and subgingival tartar), and ultrasonic prophylaxis and treatment (removal of dental deposits, treatment of pockets, care of implants).
The right powder for the intended use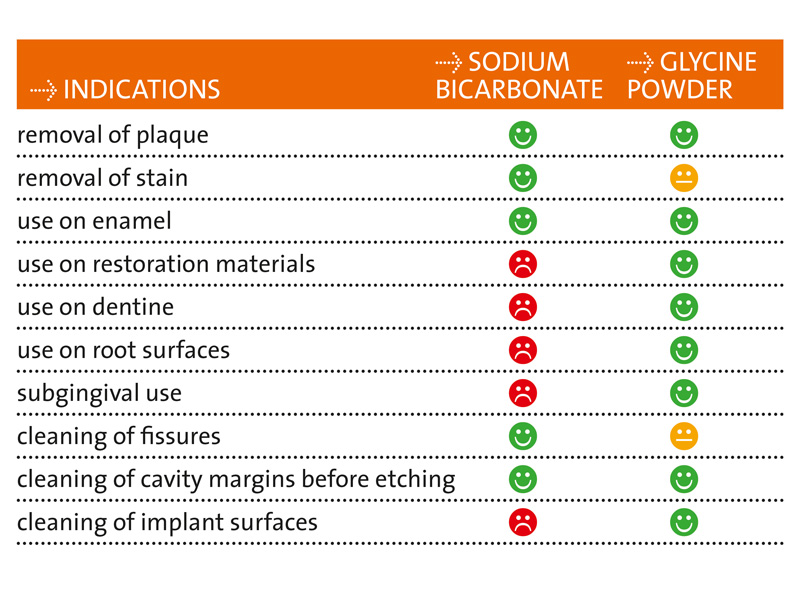 Traditionally sodium bicarbonate powders are used for air-polishing procedures. Used in a proper and not excessively intense manner, the risk of harm to the enamel is minimal. For additional applications more gentle powders have been developed during the last years. Especially glycine, a natural amino acid, opened new indications for air-polishers, the most important being subgingival removal of biofilm.
Related treatments for ultrasonic handpiece (scaler)
prophylaxis - supragingival scaling
periodontics - subgingival scaling
perimplantitis - implant cleaning
endodontics - cleaning of root channels
endodontics - revision of root channels
endodontics - retrograde
restorative - preparation of cavities
restorative - preparation of pits and fissures
restorative - finishing of prosthetic preparations
restorative - removal of old restorations
restorative - removal of excess restoration
orthodontics - scaling
extraction
Technical advantages of Combi TOUCH
Supra and subgingival
You can simply switch during the treatment between supra and subgingival air polishing by pressing prophy or perio button.
Clogging protection
Once you switched the unit on, the tubing is cleaned by a permanent light air stream.
Ergonomic touch panel
Due to the ergonomic touch panle, you control every function as fast and intuitive as never before - and at the same time clean and disinfect the device in literally no time.
Refill function
Thanks to the exclusive "refill" function, you can easily remove the powder chambers without switching the unit off, for a fast and efficient maintenance.
2 removable powder chambers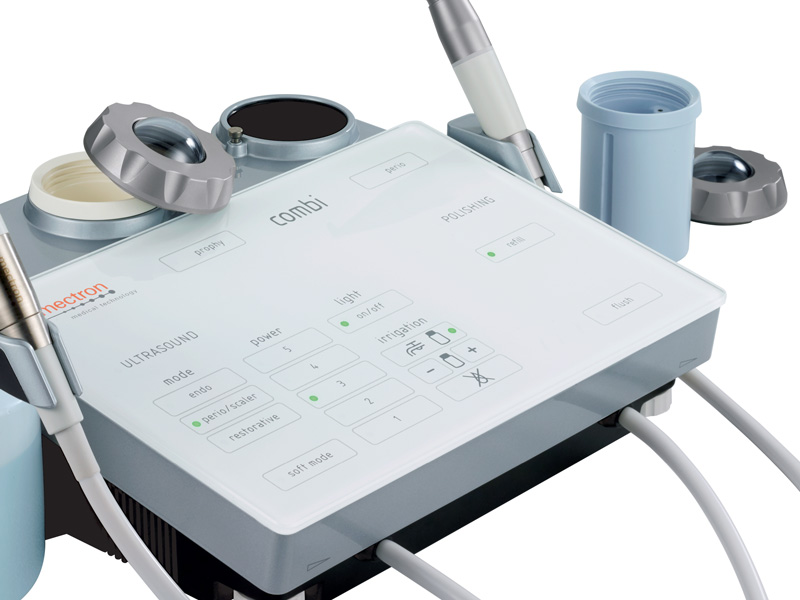 Thanks to the refill function, powder chambers are easily removable for flexible use of sodium-bicarbonate powder (prophy) and glycine powder (perio).
500 ml bottle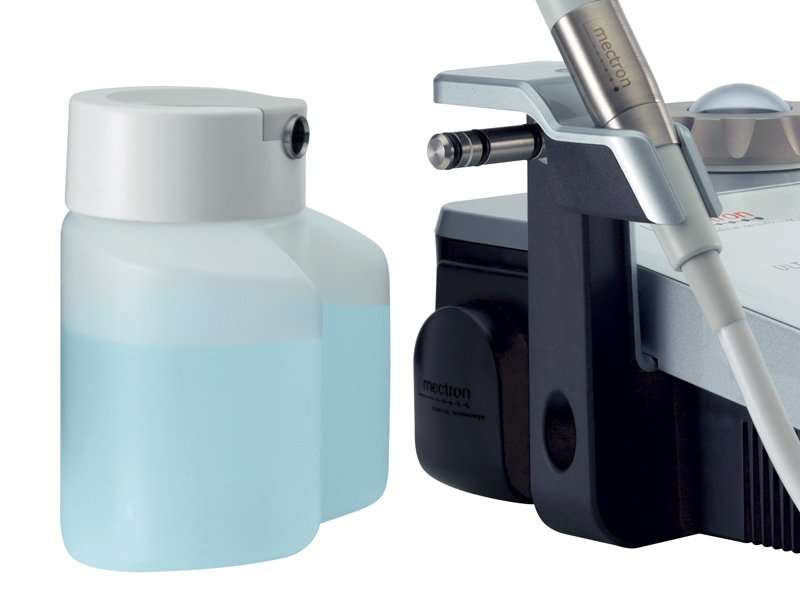 The illuminated bottle-system lets you use different liquids (e.g. chlorhexidine in perio or sodium hypochlorite in endo).
3 different nozzles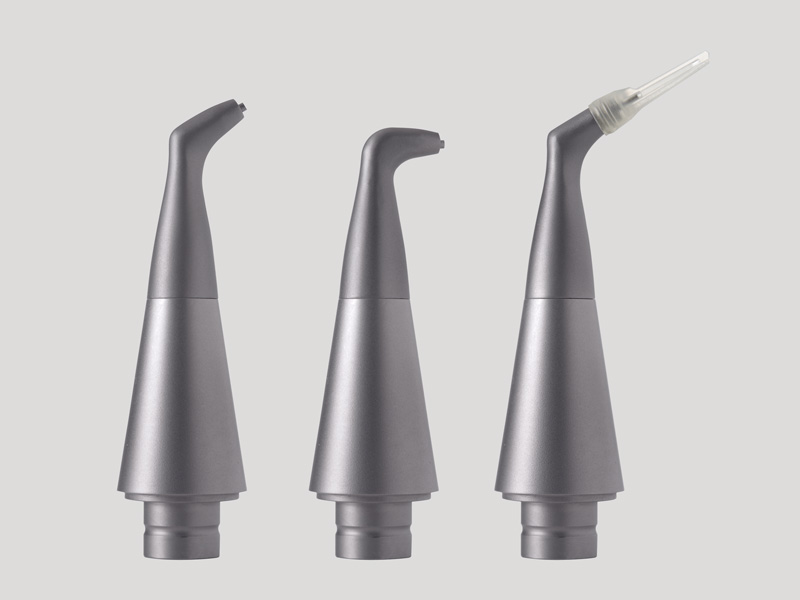 Always best access - 90° and 120° angled spray nozzles for supra- and subgingival use in periodontal pockets up to 5 mm depth. The Perio nozzle equipped with the disposable sterile Subgingival Perio Tip provides optimal access in pockets deeper more than 5 mm. All the nozzles need just a click to get connected and they are safely fixed to the air-polishing handpiece thanks to a dedicated security connection system.
Subgingival Perio Tip
Flexible and soft - the disposable Subgingival Perio Tip will come sterile and gets simply attached to the perio nozzle by hand.
Ultrasound piezoscaler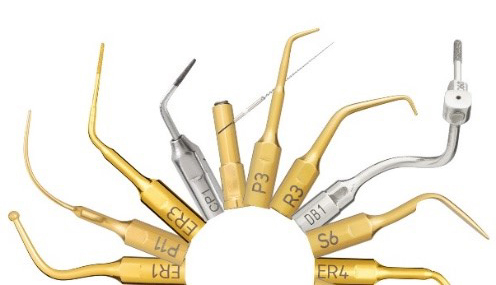 The ultrasound of combi touch operates according to the piezoelectric principle. The inserts apply planar backwards and forwards vibrations, shifting the tartar gently sideways. The patient does not feel any unpleasant hammering movements on the surface of the tooth, and the dentist can work more easily and in greater comfort.
Scaling, perio, endo restorative dentistry – the combi touch can be used for an extraordinary variety of applications.
Ultrasound of Combi TOUCH
Soft mode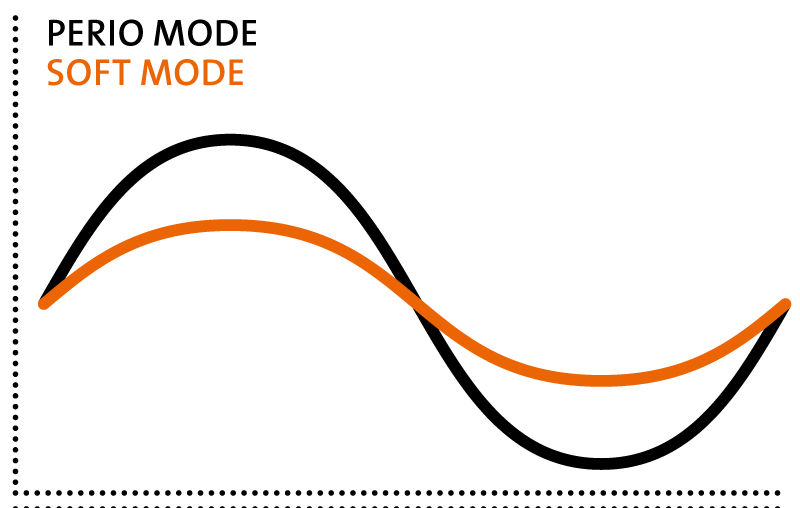 insert oscillation amplitude reduction for gentle but still efficient tip movement
maximum comfort for sensitive patients
Pulse mode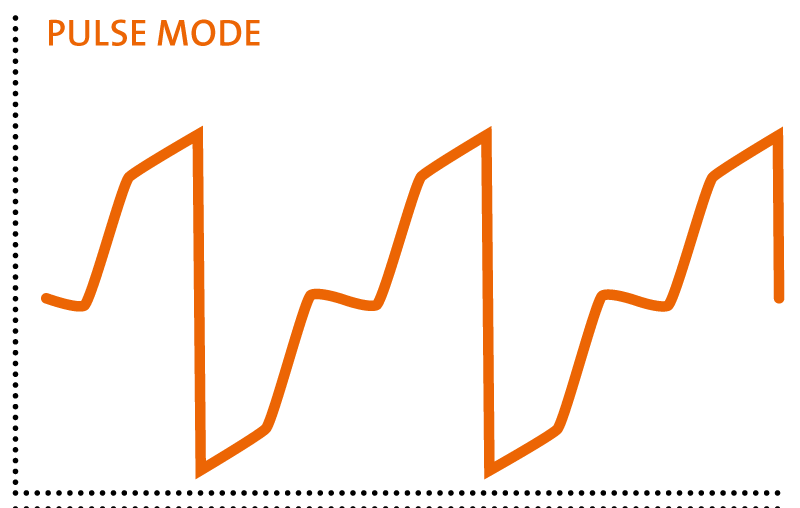 maximum efficiency in extraction and prosthetics
Device compliant to Dir. 93/42/CEE:
Class IIa
Classification as per EN 60601-1:

I
Applied part type B (handpiece, insert)
IP 20 (device)
IP 22 (foot pedal)

Device for intermittent operation:

55 sec. ON - 30 sec. OFF with irrigation (ultrasound function and polishing function)

30 sec. ON - 120 sec. OFF without irrigation (mode endo and perio/scaler power from 1 to 5, restorative power from 1 to 4)

Power supply voltage:
100-240 V 50/60 Hz
Max. power absorbed:
90 VA
Fuses:
Type 5 x 20 mm T2AL, 250V
Operating frequency:
Automatic scan
From 24 KHz to 36 KHz
Water supply:

Working pressure from 1 to 6 bar.
Cleaning function of the polishing part andscaler water circuit.
Connection via pipe supplied whit quick coupuling trough a built-in and removable filter.

Air supply:
Inlet pressure between 4 and 8 bar.
Air circuit cleaning function.
Connection via pipe supplied with quick coupling through a filter and built-in pressure reducer.
Operation frequency:

Automatic scan
from 24 KHz to 36 KHz
Mode:
ENDO
PERIO/SCALER
RESTORATIVE
SOFT MODE

Power Levels:
from 1 to 5
LED system of the handpiece:
Light function on ON:
The LED of the handpiece is always on; after 100 seconds of foot pedal disuse, it switches off by itself
Light Function on OFF:
The LED of the handpiece is always off.
Protections of the APC circuit:

No handpiece detected
Cord interruption
Insert not tightened correctly or broken

Irrigation:

Ultrasound part:

adjustable on the touch screen 7 flow levels:
from 1 (5ml/min) to 7 (30ml/min)


Polishing part:

can be selected via touch screen:
continuos regulation via knob.
Water heated via heating element.

Operating conditions:
from +10°C to +40°C
Relative humidity from 30% to 75%
Pressure of air P: 800hPa/1060hPa
Transport and storage conditions:
from -10°C to +70°C
Relative humidity from 10% to 90%
Pressure of air P: 500hPa/1060hPa
Weight
4,8 Kg
Size (L -W - H)
410 x 260 x 145 mm
Combi touch-standard
1 combi touch
1 LED ultrasonic handpiece
1 scaling - insert S1-S
1 perio - insert P10
1 bottle 500 ml
1 bottle safety cap
1 torque wrench K6
1 air-polishing nozzle 90°
1 air-polishing nozzle 120°
1 bottle of mectron prophylaxis powder, contents 250 g
Combi touch-perio
1 combi touch
1 LED ultrasonic handpiece
1 scaling - insert S1-S
1 perio - insert P10
1 bottle 500 ml
1 bottle safety cap
1 torque wrench K6
1 air-polishing nozzle 90°
1 air-polishing nozzle 120°
1 air-polishing PERIO
1 box subgengival perio tips (40 pcs)
1 torque wrench K9
1 bottle of mectron prophylaxis powder, contents 250 g