Powder (air flow) from Mectron for teeth airpolishing
Mectron prophylaxis powder (air flow type) is used for supragingival teeth polishing based on sodium bicarbonate (NaHCO3).
Used in conjunction with Mectron machines for airpolishing and polishing: EasyJet Pro, StarJet, Combi, Combi TOUCH, Turbodent.

Soda bicarbonate particles under pressure combine with warm water and create a constant and even jet. The jet effectively removes plaque, softer and faster than with polishing heads and pastes, especially in the interdental spaces.
For a more gentle subgingival area of teeth, a glycine-based powder is used.
Choice of powder for cleaning teeth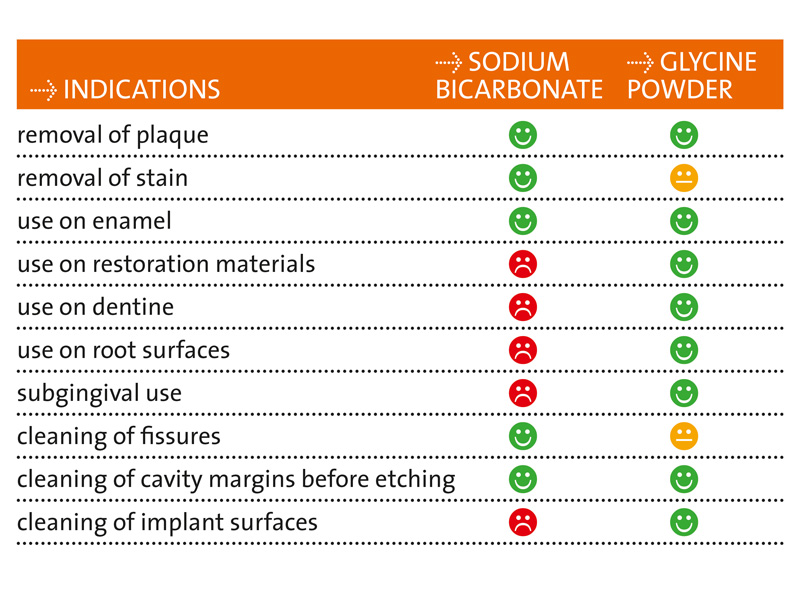 The main advantages of the airpolishing teeth cleaning method
Excellent clinical result
Qualitative treatment of teeth in the places of their joining
Treatment of restorations, preparation of fissure surfaces
Polishing gives an easy whitening effect
Time-saving compared to the use of traditional methods (polishing with pastes)
Minimum abrasive effect on enamel in comparison with the traditional method
Mectron prophylaxis powder is supplied in practical plastic bottles. Each bottle contains 250 g of powder. Packing includes 2 bottles.
To dispense the powder, each bottle has a measuring cap showing the amount of powder required for the corresponding Mectron sandblaster.