Recommended method of removing plaque, staining and biofilm from the surfaces of the tooth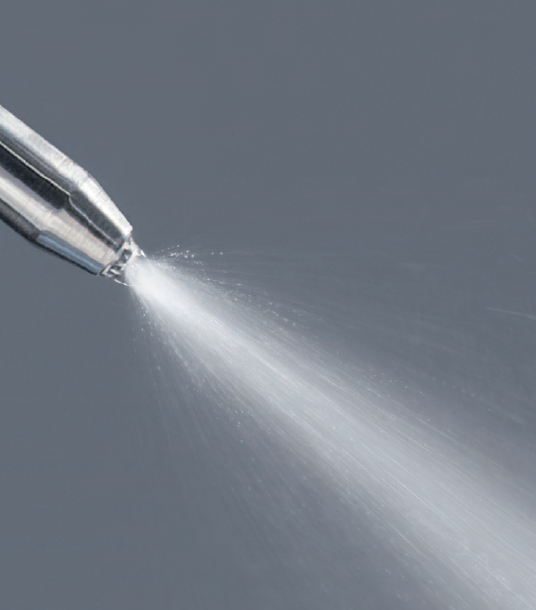 The powder particles, which is supplied under high pressure together with water, provide accurate, uniform and continuous jet. Using this technique, the painted plaque is removed more efficiently, gently and quickly, compared to using curets, polishing heads and pastes, even in the interproximal and subgingival spaces.
The technique of air flow has shown effective results in removing pigmented plaque with minimal trauma to the hard tissues of the tooth.