Modular furniture for dental office serie Trend
Manufacturer

Aries
Application

Modular dental furniture with the possibility of ordering on individual sizes
Country of original

Italy
Functionality and hygiene, freedom of organization and presentability
Aries, which has been engaged in the manufacture of dental furniture for two decades, especially listens to the wishes of young dentists with innovative approaches to work. Taking into account the feedback of a new generation of dentist surgeons, the Trend series was created - an alternative furniture line for dental surgeries.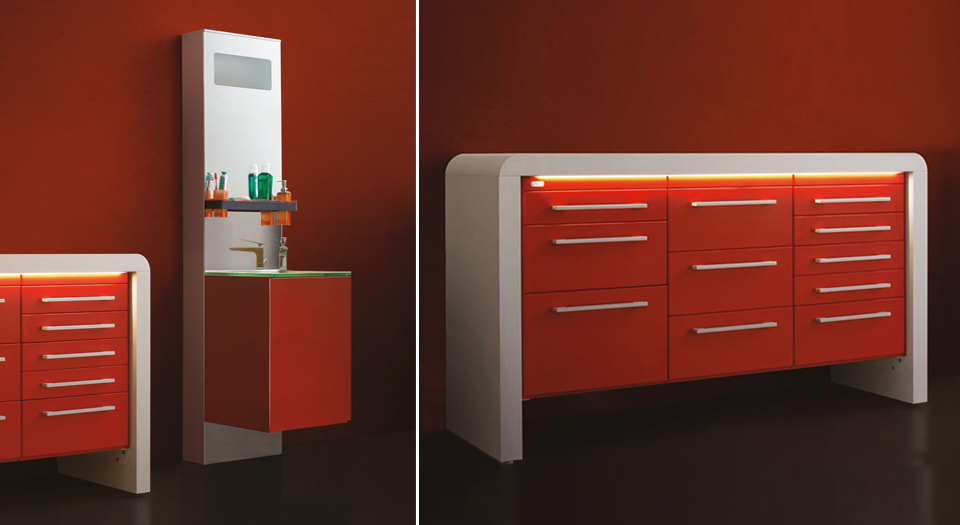 The patient needs to be in a friendly, comfortable and functional environment. Our clients understand this well, and it was for them that this furniture line with a variety of individual planning options was created.
Individual organization of the space is successfully combined with functionality and hygiene. The well thought-out rectilinear design of this series is combined with high-tech materials. You will be subdued by a sink of thermoformed Corian® material, consisting of many details, and many other items of this line.
Trend series is an embodiment of functionality: the complex with a sink is formed from a support made of stainless steel, a monobloc cabinet with a sink and a drain from Korakril® material, a mixer with infrared radiation and a wall cabinet TidyBOX® for basic single-use materials.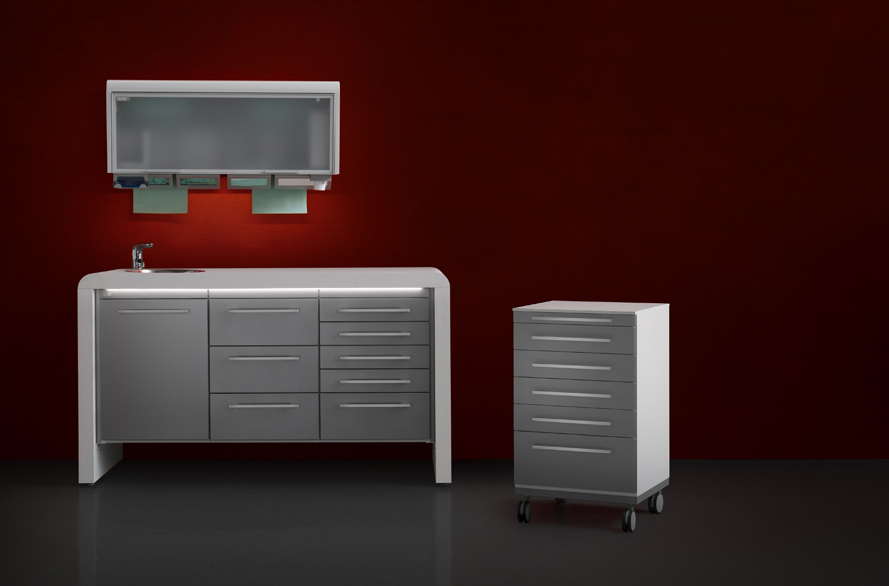 The bridge structure can consist of 3 or 4 modules, suspended or on castors. Forms and materials are optimal for conducting disinfection procedures in dental offices.
The Trend series uses reliable and resistant materials, such as plywood with a laminar coating of E1 class for bridge structures and electro-galvanized steel for the modules themselves.
Components and accessories are represented by the best brands and are made of Corian® and Korakril® materials, ceramics and steel. Modules allow you to place computers, various small devices and modern functional systems.
Entirely made of metal boxes are fully extended and have the function of soft return "bluemotion". Fillers boxes made of non-toxic polystyrene, provide a large selection of shapes and functional compartments, they can be washed at 900 ° C. The doors and drawers are equipped with an anti-dust coating.