Neutral-white LED operating lamp
Lole 2 is a LED dental operating lamp designed for total safety of use. The "Blue Control" spot light has no toxic blue point. It lights up the whole mouth.
Secured spot «Blue Control». Colour of light 4300K
Lole 2 LEDs emit a neutral-white 4300K light free from the dangerous blue point so that the dentist eyes are protected from the blue light toxicity.
LED component that is used is natively in 4300K. It emits a very high quality light, even during the polymerisation steps. Filters or the addition of yellow LEDs are useless.
The LOLe operating spotlight covers the entire mouth with a very powerful light, without pre-polymerisation effects of composites.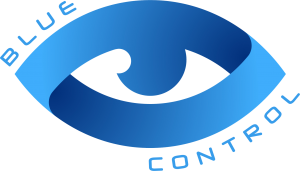 Specially designed to provide the required level of aseptic
degree of protection IP50
The handles are detached and autoclaved.
control without touching
Illumination power adjustable
Lighting quality of the «Blue Control» LED spot light
The absence of blue rays in the spectrum
A powerful spot on the working field: illuminates the entire oral cavity from all sides
Long life of LEDs eliminates the need to replace bulbs
Does not have a polymerization effect on composites
Powerful lighting «Blue Control» conforming to the ISO 9680 standard without any conveyed shadows.
Everyday comfort
works without noise and heating
the lamp head rotates in 3 directions
very flexible articulations
Made in France. Eco-friendly.
Power of illumination:

conforming to the ISO 9680 standard
5 illumination levels from 8 000 to 35 000 Lux

Luminotechnic:
Illumination: 8 000 to 35 000 Lux
Electronic:
Sources : neutral white LED 4300K
Indice protection (IP):

IP50

Instalation:

Version E:
Unit The adapters are supplied with the device or available for special requests.
Shortened horizontal arm for Sirona equipment available on specific request (745mm from axis to axis).

Version P: Ceiling <305cm
High-rise columns are available for ceilings with a height greater than 305cm.

Color:
White RAL9016
Head dimensions:
292 x 94 x 62 mm
Weight:
Head - 1kg | head+ arm= 6kg
Warranty:
1 year