STARBOX
STARBOX is the workstation that protects your health and is ideal for working with plaster and metal.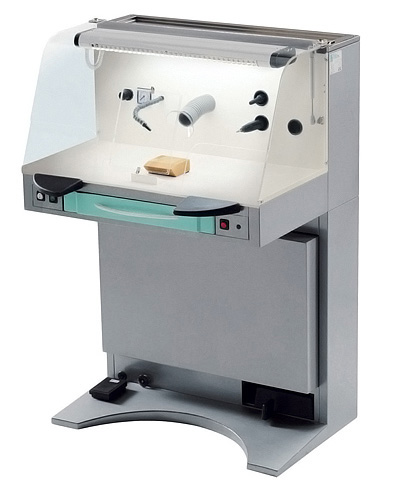 Outstanding features include the large working area, the silenced 1200W motor with two suction points, the magnetic peg, the LED daylight lamp and the foot-operated control for the compressed air.
I-BOX.2
The i-BOX.2 bench is fi tted with a LED lighting and it comes in two versions: with 1200W suction or ready to be connected to an existing extraction unit.