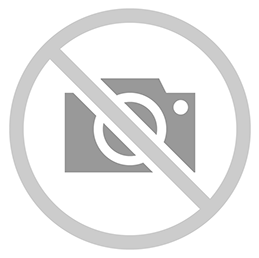 Насос шприцевой Mindray BeneFusion SP5 TCI
Syringe pump Mindray BeneFusion SP5 TCI

The unique SP5 TCI syringe pump is designed to support the anesthetist during surgery. You will be able to use four types of anesthetics and perform an infusion with the accuracy inherent in all other devices from the Mindray company. This was made possible thanks to the innovative Smart TCI technology, based on the assessment of the target concentration of drugs, with the support of the automatic compensation function. The system recognizes syringes from different manufacturers and is able to give an alarm at the slightest inaccuracy. The device can be safely used in work with adults and children.
Advantages
bright color LCD TFT monochrome type display with a diagonal of 3.5 inches and a visual demonstration of data for comfortable viewing at a distance of 5 meters,
intellectual principle of occlusal process control,
- supports 7 kinds of work protocol for infusion and anesthesia with target concentration type,
the use of modern Smart TCI technology to achieve greater control of the workflow,
compatible with a wide range of syringe volumes,
suitable for the treatment of patients of various age categories, including children,
titration function for changing parameters without the risk of interrupting the administration of the drug,
supports 4 types of anesthetic devices,
availability of detailed step-by-step instructions for use to help anesthesiologists,
supports several types of fastening,
support for various types of syringes (Teruno, B. Braun and many others),
long period of operation of the built-in battery,
the ability to choose the interface language,
built-in alarm system that reacts to the slightest changes,
lightness and ease of use,
compact size,
ergonomic design,
light weight and high mobility.
7 work protocols for anesthesia with infusion at the target concentration
Unique Smart TCI mode for complete workflow control
Support for 4 types of anesthetic drugs to adequately work with children and adult patients
Professional algorithm for demonstrating accurate concentration dynamics at the point of effect or plasma
Automated drug compensation feature for improved target concentration accuracy
3.5" color LCD TFT display with 16:9 aspect ratio for displaying real-time information and setting system settings
Intuitive control with detailed step-by-step settings without additional specialist training