Rectangular table for dental laboratory and dental technician
Manufacturer

Aries
Application

Dental furniture for equipping dental laboratories is modular and with the possibility of ordering according to individual sizes
Country of original

Italy
Dental technician table, line GL Line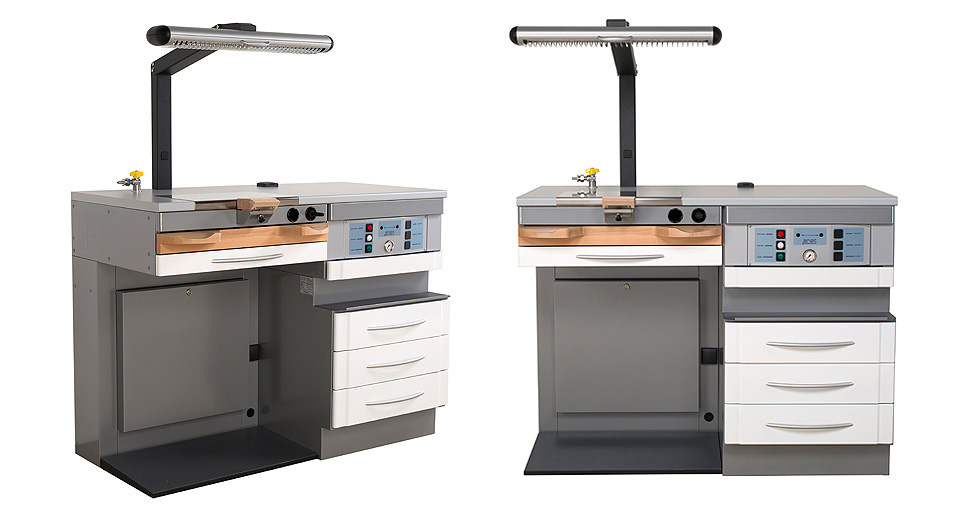 All the Serie GLOBO workbenches have the main accessories as part of the standard supply. The following are available on request: electronically controlled daylight led lamps, built-in suction systems with induction motor, armrest and a vast range of optional elements for customising your workstation.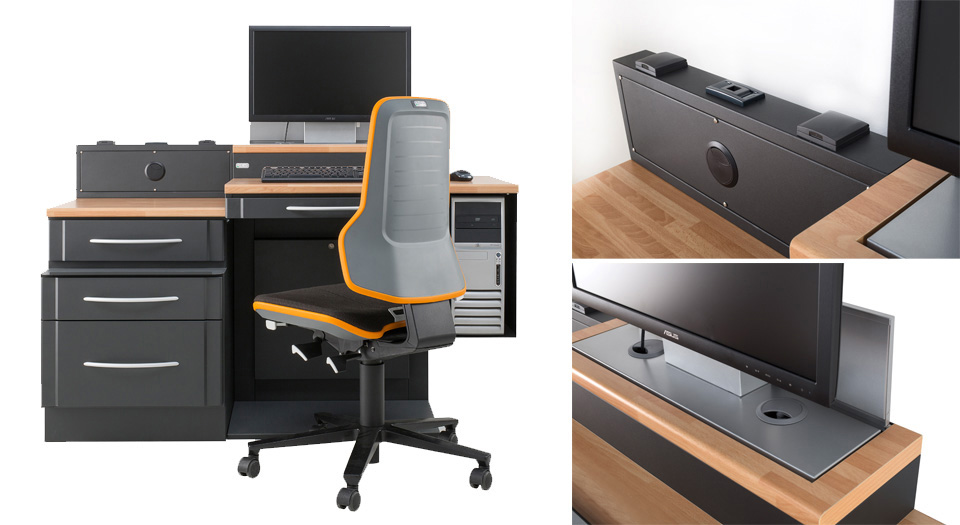 The work-bench for the scanner is the ideal and ergonomic place to work to the computer. Optional: Lift for 24" monitor.
Dental technician's table NL Line

The GL and NL line of benches have all the connections and wiring (micromotor,turbine, compressed air, gas, electricity) inside the unit. The result is a tidy environment thatis easy to clean and in conformity with standards regarding safety in the workplace.
The air-syringe and handpiece are housed in a practical location with automatic retraction. The new LED lamp is the result of careful research; the extendible and rotatable light fi xture allows the light beam to cancel the gray areas.
BL Line (TEACH Line) is used for training dental technicians and doctors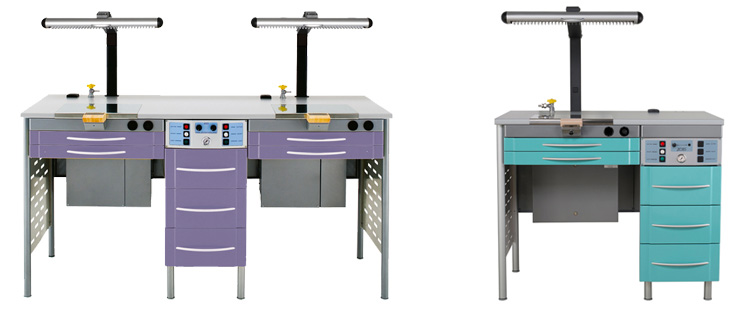 The Serie GLOBO line BL is the solution that Aries offers to young clients who want a high quality product at a reasonable cost. The aluminium control panel allows control of all bench functions.
The workplace drawers, with 65 cm width, are the largest on the market, allowing a better posture with consequent benefits for the operator.