The built-in version ultrasonic compact handpiece
Compact piezoelectric scaler Сompact Piezo P2K - ideally suited to your dental unit. The control unit is easily connected by a full-time engineer. After that, you will be able to enjoy all the benefits of a Mectron ultrasonic scaler. You can use more than 80 types of tips for any therapeutic and prophylactic procedures.
You will be able to fully control the device using standard controls for the dental unit. And with the automatic protection system you will always be sure of the success of the performed procedures.
Related treatments
prophylaxis - supragingival scaling
periodontics - subgingival scaling
perimplantitis - implant cleaning
endodontics - cleaning of root channels
endodontics - revision of root channels
endodontics - retrograde
restorative - preparation of cavities
restorative - preparation of pits and fissures
restorative - finishing of prosthetic preparations
restorative - removal of old restorations
restorative - removal of excess restoration
orthodontics - scaling
Operating modes Compact Piezo P2K
Soft mode for gentle ultrasound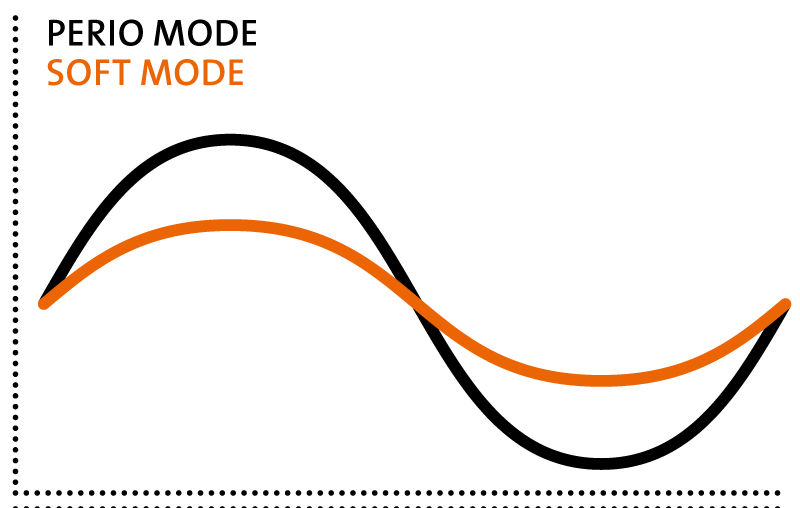 If necessary, the innovative software Mectron switches the ultrasound frequency to a gentle mode (SOFT MODE), thus providing a very delicate, but nevertheless sufficiently powerful work of the tip. As a result, treatment is perceived "perfectly" - patients with sensitive teeth receive the most comfortable treatment.
Technical advantages Compact Piezo P2K
Handpiece

made of titanium and Radel® (a high-tech plastic material)
resistant to medicinal solutions
sterilizable at 134°C
universal, for use with all mectron ultrasound inserts
top-quality plug-in contacts
error-protection to prevent incorrect connection

APC - automatic protection control

The APC ensures maximum safety. It recognizes deviations from the normal functioning of the compact piezo automatically and stops both the ultrasound and the flow of liquid within less than 0,1 seconds.

Feedback system

The built-in Feedback-System monitors performance and adjusts it when needed within only a few hundredths of a second. This means that, whatever the field of use, you can always depend on constant optimum performance for the current indication. A definite advantage in terms of efficiency and comfort of treatment.
Device compliant to Dir. 93/42/CEE:
Class II a
Classification as per EN 60601-1:

II
Applied part type BF (handpiece, insert)
IP According to the dental chair manufacturer

Device for intermittent operation:
60 sec. ON - 30 sec. OFF with irrigation
30 sec. ON - 120 sec. OFF without irrigation
Power supply voltage:
Power supply compliant to IEC/EN 60601-1:
24 Vac 50/60 Hz
or 32 Vdc
Max. power absorbed:
40 VA
Fuses:
T 2 AL 250V (not included)
Output control electrovalve
24 Vdc 2,5 W max.
Operating frequency:
Automatic scan
From 24 KHz to 36 KHz
Power types:
Adjustable according to the instructions given by the dental chair manufacturer.
Water supply:
Adjustable according to the instructions given by the dental chair manufacturer.
Working pressure from 1 to 6 bar
Protections of the APC circuit:

No handpiece detected
Cord interruption
Insert not tightened correctly or broken
Protection by discharge to earth

Operating conditions:
from +10°C to +40°C
Relative humidity from 30% to 75%
Pressure of air P: 800hPa/1060hPa
Transport and storage conditions:
from -10°C to +70°C
Relative humidity from 10% to 90%
Pressure of air P: 500hPa/1060hPa
Warranty
device 2 years; handpiece and handpiece cord 1 year
1 electronic module
1 ultrasonic handpiece
1 basic kit equipped with: scaling inserts S1, S2, S3 and 1 high-efficiency scaling insert S6
1 torque wrench K6