New piezosurgery® inserts for periodontal osseous surgery
18 January 2018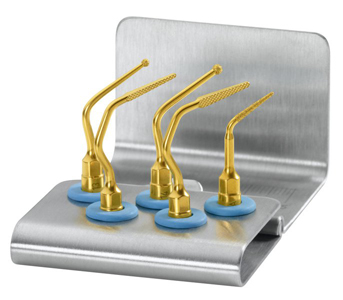 Mectron has recently launched on the market 5 new Piezosurgery® inserts for ostectomy and osteoplasty procedures during periodontal osseous resective surgery, developed in collaboration with Professor Leonardo Trombelli and the University of Ferrara, Italy.
The combination of inserts with specific shapes and dimensions allows to perform controlled bone contouring, minimizing the risk to excessively remove bone or damage teeth or other delicate anatomical structures.
The spherical inserts (OT13 and OT14) facilitate bone surgery procedures in easily accessible areas, whereas the file-shaped inserts (OP8 and OP9) allow for effective interproximal and interradicular bone remodeling.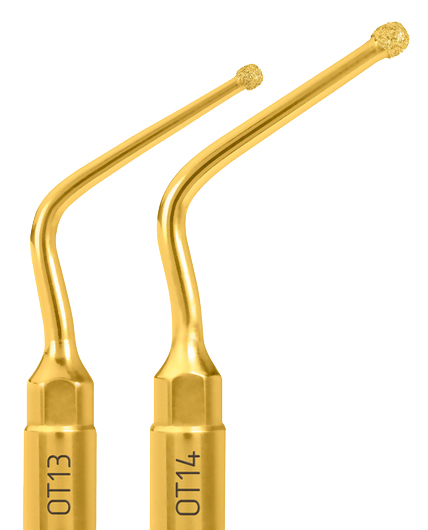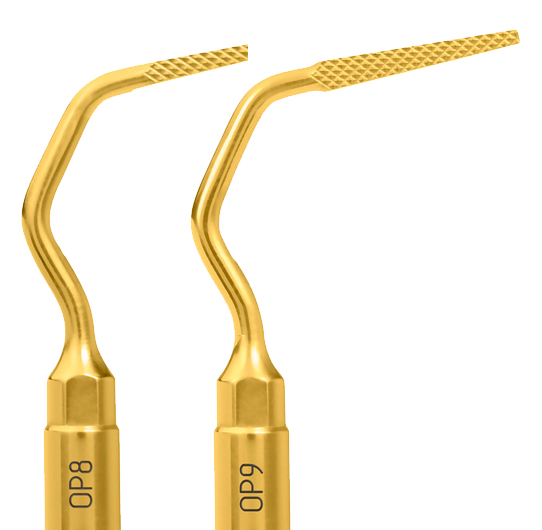 The lanceolate-shaped insert (OP5A) is used for refining the bone contour.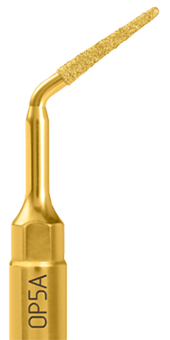 The precision and minimum invasiveness guaranteed by these piezoelectric instruments make this kit a wonderful addition to the surgical armamentation for to both novice and expert surgeons.
Optimal benefit is achieved in the most delicate phases of bone architecture remodeling during periodontal surgical procedures aimed at:
eliminating/reducing periodontal supraosseous pockets, improving the fit of the flap to the underlying bone profile
eliminating/reducing intraosseous pockets of mild severity, restoring a more physiological morphology to the supporting alveolar bone
crown lengthening, restoring the biological width in the most apical position.
The inserts will be available separately as well as in a Kit with all five inserts dedicated to periodontal osseous resective surgery.